HTS Load Moving Skates Available with HTS Polyurethane or HTS Nylon Wheels

The load moving skates from 6 to 24 tons*
View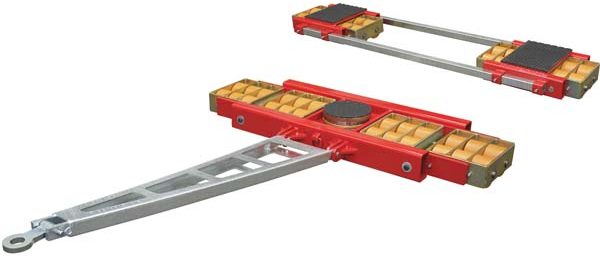 Big load moving skates with single supported wheels from 32 to 128 tons*
View
Bigger load moving skates with single supported wheels from 88 to 220 tons*
View
360° rotating skates from 2.4 to 6 tons
View

View
Skates with hydraulic balancer
View
ECO-Skate iN-Series
The load moving skates from 6 to 24 tons*

The XL load moving skates with single supported wheels from 40 to 120 tons*
View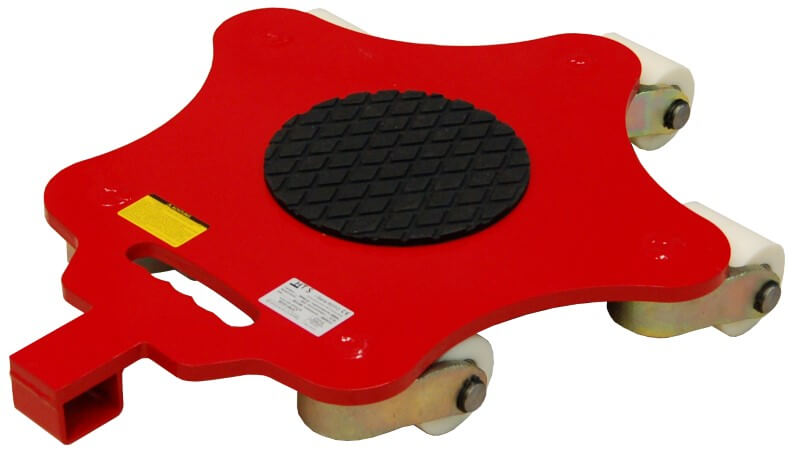 360° rotating skates from 2.7 to 7 tons
View

Skates for 4 load points  from 16 to 160 tons*
View
Skates for clean rooms and more
View
HTS wheels for ECO-Skate load moving systems
View
*Carrying capacities as set with similar single capacities per skate.
Machine Moving Skates
ECO-Skate Load moving systems
ECO-Skate load moving systems are user friendly, sturdy designed, have low-maintenance and offer a large variety of models to satisfy any Machine Moving Skates demand. Applications range from machinery moving to the use in production lines or container handling.
For all cases where a standard product is not sufficient, we offer special tailor made solutions to fit the customers needs.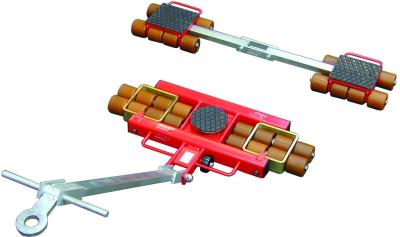 Specials
High quality polyurethane wheels
As standard with all ECO-Skates
Swiveling wheel boxes
Starting at i90L, to absorbe and level uneven floors.
Compact built
Each wheel of the ECO-Skate i-Series XL is induvidually supported.
Protected supporting wheel
i90L and i120L have a supporting wheel within the grab handle.
Foldable alignment bars

Pulling eyes

Powder coated or zinc plated surfaces
Combinable
All suitable skates can be combine with each other.

Anti slip rubber pad
Protects the load of sliping of the skates.
iX48L and iX64S moving a press.