HTS polyurethane wheels
HTS was the first manufacturer which used HTS 3-component polyurethane on all ECO-Skate® load moving system as standard since 2000. The material was developed with one of the most sophisticated companies manufacturing wheels in Europe in order to reach the highest quality and safety standards. Due to the fully automated production process the HTS polyurethane wheels have a perfect adhesion on the steel core. They have a long service life and are very wear resistant on common industrial floors. The material is crack-resistant in case of a cut i.e. steel sheaves as well as oil, grease, and gas-resistant. Due to the elastic characteristics of the HTS polyurethane the material provide shock absorption and eliminates uneven floors as much as possible.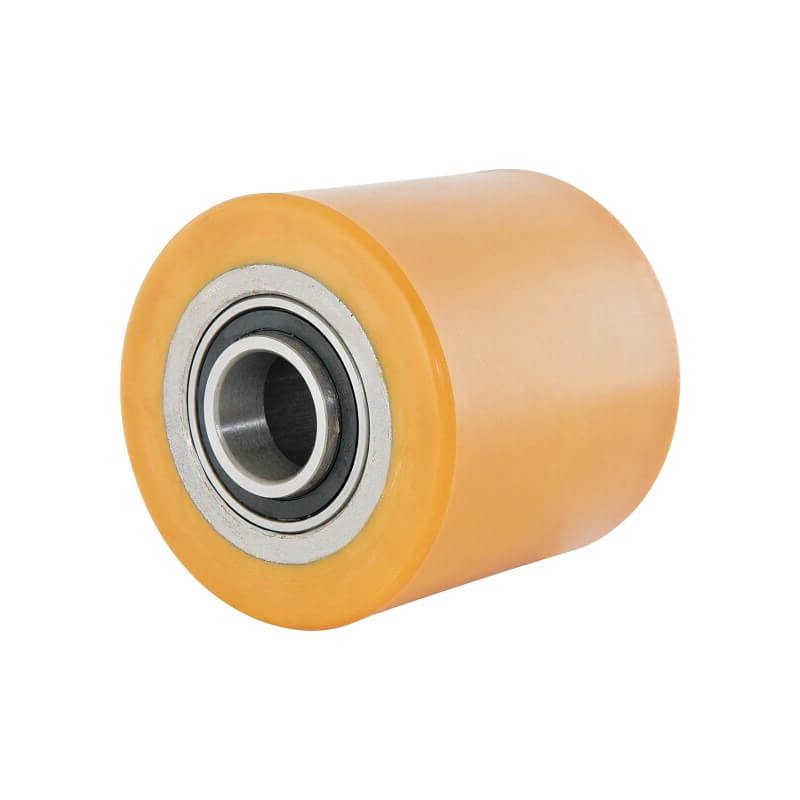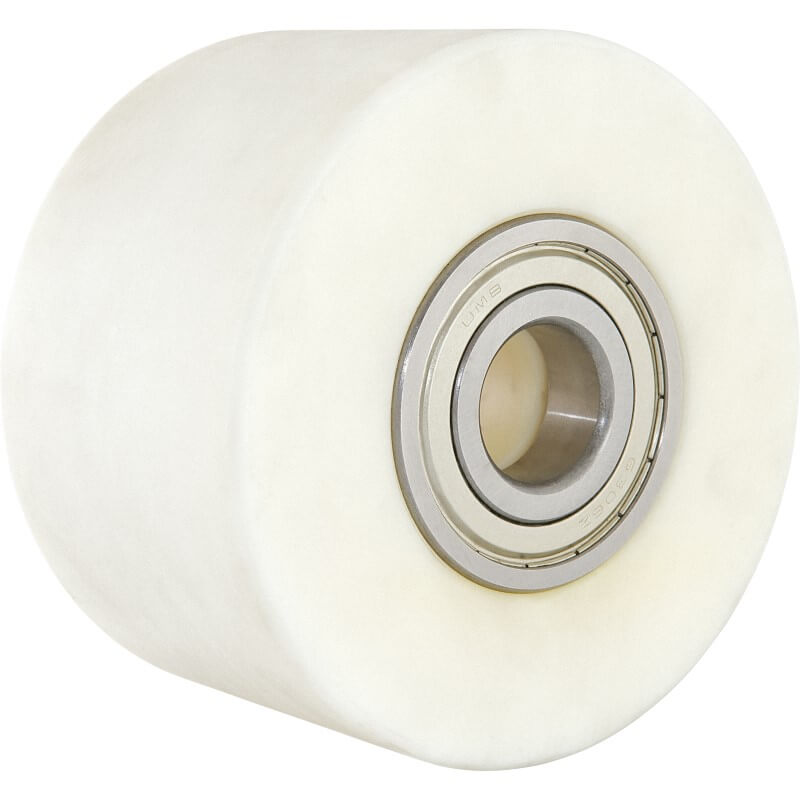 HTS nylon wheels
The ECO-Skate® load moving systems with nylon wheels are designed for smooth and even floors. They are manufactured off an extruded nylon block and are therefore very high quality and very wear resistant and non marking. The high load moving capacities come from the special design applied as well as the high quality material not made from a tube which could bend easily.
HTS nylon wheels have a very little rolling resistance for easy handling of big weights manually or pulling devises can be smaller than with other wheels.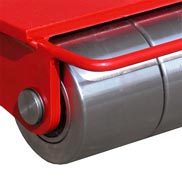 HTS steel wheels
For extreme conditions HTS offers ECO-Skates with steel wheels. Please send your request for this special application.